Attacked by Redskins
(Vitagraph Company of America, 1923)
A wagon train of pioneers is ambushed by hostile Indians in this short home movie abridgment of Pioneer Trails.

See the "also available" section at the bottom of this pages for The Pioneer Trails Collection.
Also known as Pioneer Trails.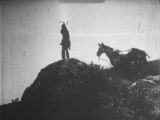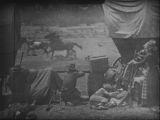 Information





1080p

Additional content
An original, scene-specific piano score compiled from period appropriate photoplay music.
Format
Stream online or download MP4
Also availabile
This film is also available as part of the following video collections and DVDs:
More info

Pioneer Trails

(DVD)

Pioneer Trails and a collection of Vitagraph western shorts on DVD.

Pioneer Trails (Vitagraph, 1923)
Attacked by Redskins (Vitagraph, 1923)
The Runaway Coach (Vitagraph, 1923)
The Fatherhood of Buck McGee (Vitagraph, 1912)
Smashing Barriers (Vitagraph, 1919)

More info

The Pioneer Trails Collection

(Video collection)

Pioneer Trails and a collection of Vitagraph western shorts.

Pioneer Trails (Vitagraph, 1923)
Attacked by Redskins (Vitagraph, 1923)
The Runaway Coach (Vitagraph, 1923)
The Fatherhood of Buck McGee (Vitagraph, 1912)
Smashing Barriers (Vitagraph, 1919)