The Juggernaut Alternate Endings
(Vitagraph Company of America, 1915)
Three endings were shot for The Juggernaut, of which only one survives intact. This short bonus feature available as part of The Juggernaut Collection reconstructs the ending as it appeared at the film's premiere, the alternate ending that certain markets received during the film's initial release in 1915, and the abbreviated ending created for the 1916 four-reel release.
Starring Earle Williams and Anita Stewart
Directed by Ralph W. Ince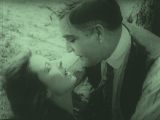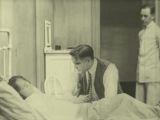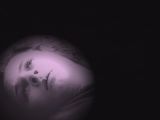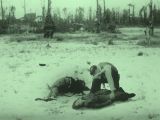 Information





1080p

Additional content
Color tinted throughout.


An original, scene-specific piano score compiled from period appropriate photoplay music.
Availability
This video is not available for individual purchase. It can only be had as part of the following video collections or DVDs:
More info

The Juggernaut

(Blu-Ray)

This Blu-Ray features two reconstruction of Vitagraph's thrilling railroad drama The Juggernaut, three alternate endings, and related bonus shorts.

The Juggernaut (Vitagraph, 1915)
The Juggernaut (Alternate Cut) (Vitagraph, 1915)
The Juggernaut Alternate Endings (Vitagraph, 1915)
The Firing of the Patchwork Quilt (Vitagraph, 1911)
The Black Diamond Express (Edison, 1896)
Southern Pacific Overland Mail (Edison, 1897)
Empire State Express (Biograph, 1901)
A Railroad Smashup (Edison, 1904)

More info

The Juggernaut

(DVD)

This DVD features two reconstruction of Vitagraph's thrilling railroad drama The Juggernaut, three alternate endings, and related bonus shorts.

The Juggernaut (Vitagraph, 1915)
The Juggernaut (Alternate Cut) (Vitagraph, 1915)
The Juggernaut Alternate Endings (Vitagraph, 1915)
The Firing of the Patchwork Quilt (Vitagraph, 1911)
The Black Diamond Express (Edison, 1896)
Southern Pacific Overland Mail (Edison, 1897)
Empire State Express (Biograph, 1901)
A Railroad Smashup (Edison, 1904)

More info

The Juggernaut Collection

(Video collection)

This collection features two reconstruction of Vitagraph's thrilling railroad drama The Juggernaut, three alternate endings, and related bonus shorts.

The Juggernaut (Vitagraph, 1915)
The Juggernaut (Alternate Cut) (Vitagraph, 1915)
The Juggernaut Alternate Endings (Vitagraph, 1915)
The Firing of the Patchwork Quilt (Vitagraph, 1911)
A Railroad Smashup (Edison, 1904)
The Black Diamond Express (Edison, 1896)
Southern Pacific Overland Mail (Edison, 1897)
Empire State Express (Biograph, 1901)