A Florida Enchantment Collection
New on home video, Harpodeon's 2022 restoration of Vitagraph's gender-bending comedy is sourced from a 2K transfer of the best-surviving film elements of this "Fantasy of the Everglades" and features two original scores: a piano accompaniment compiled from period-appropriate photo-play music and a "Vitagraphic" organ score such as what might have been heard at the film's premiere at the Vitagraph Theatre.

A Florida Enchantment is also available on DVD and Blu-Ray.
Featured content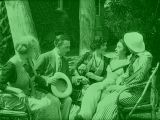 Lillian discovers a vial of four rare seeds with the power to transform whoever eats one from a woman into a man or vice versa.
Starring Sidney Drew and Edith Storey · Directed by Sidney Drew
Additional content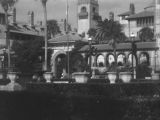 A short film shot on 35mm using an authentic silent-era camera on the very same locations as A Florida Enchantment, 94 years later.
Directed by W. Dustin Allgood
An original, scene-specific piano score compiled from period appropriate photoplay music.
Information
1080p

Format
Stream online or download MP4